My card is expired; how do I change the card I use for Quail?
To continue using Quail after your free trial is over, you'll need to keep a credit or debit card on file with us that we can use to charge your monthly subscription. To change the card used for your Quail subscription, open up the Store page () in the sidebar, then click Quail Subscription to open up the billing settings for Quail.
Click the Add Card button, then enter in the details (long number, expiration, and CVC) for your card: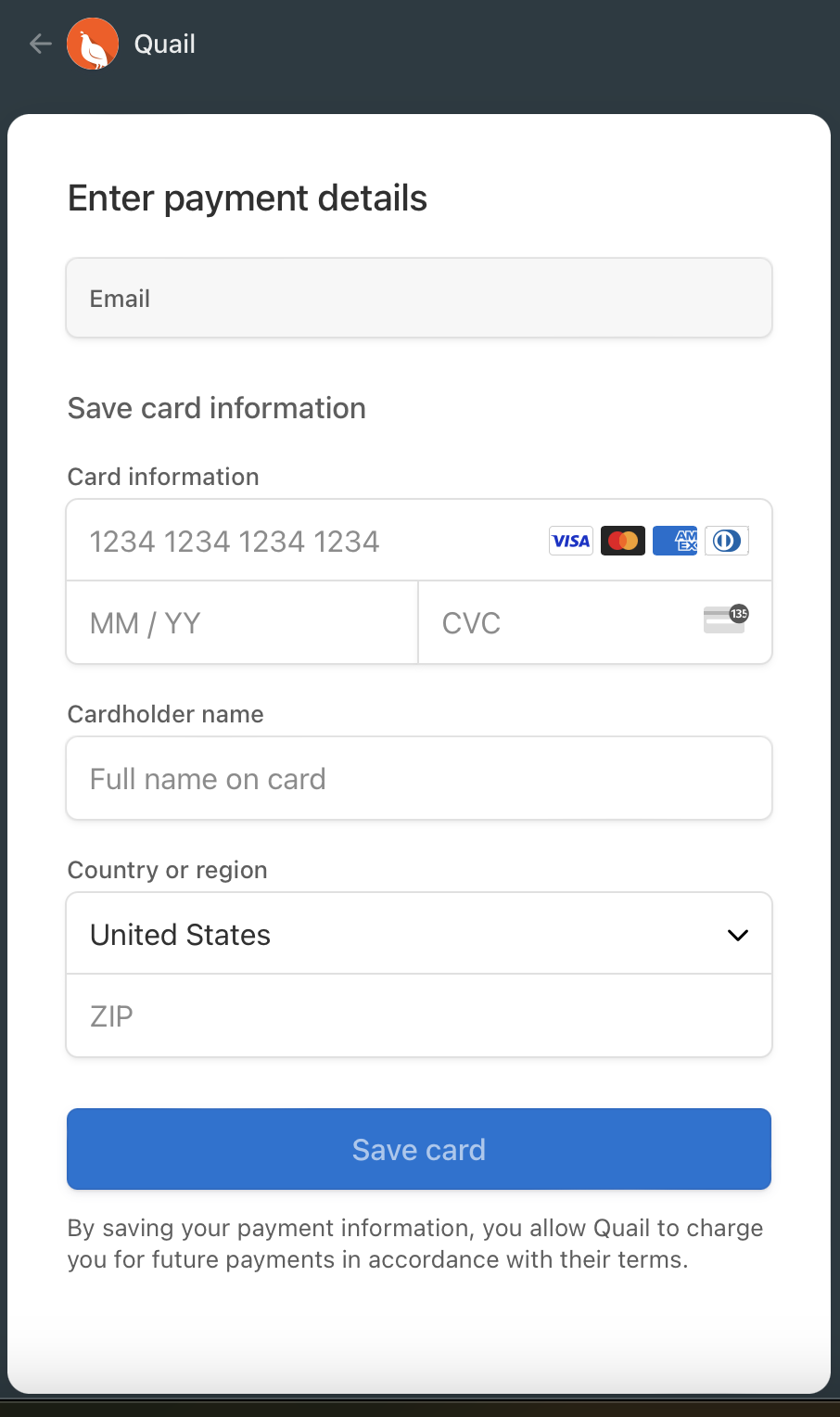 Click Save Card and let it think for a minute while our card processor verifies your card. Your card details are never sent to us directly; instead, they're sent to Stripe and processed securely on their servers.
Hopefully it's ok with your card, in which case you'll see a big green checkbox.
You may want to delete your previous card if you have one, or mark the newly-added card as the default that Quail will charge for subscriptions: